Tree Pruning Geelong & Tree Removal Geelong Service
At Highline Tree Care Pty Ltd, we are a family-owned and operated business that is dedicated to providing professional and reliable tree Pruning Geelong & Tree Removal Geelong care services to our clients. We understand the importance of trees in our ecosystem and their contribution to the environment. With over a decade of experience serving the private, public, and commercial sectors, our team of experts is knowledgeable and proficient in utilising industry-leading techniques and practices to maintain and improve the health of trees.
Expert Tree Removal Geelong
If you're dealing with overhanging branches, unhealthy or damaged trees, or you simply want tree removal Geelong and trimming for aesthetic reasons, our dedicated professionals are here to help. We're a family-owned business, proud to serve our local community with expertise and commitment.
While we understand the importance of trees in our ecosystem and their contribution to the environment, there are circumstances when they endanger people and property, making their removal necessary. Some of these situations might include:
Structural Compromise
Proximity to Power Lines and Structures
Disease or Pest Infestation
Storm Damage
Light and Airflow blockage
Aesthetic Purposes
When it comes to tree removal Geelong, safety is our number one priority. We have the knowledge, experience, and equipment to safely and efficiently remove trees of all sizes. Our team will assess the situation, develop a strategic plan, and execute the removal process smoothly, leaving your property clean and tidy.
Trimming and pruning are vital for maintaining the health and appearance of your trees. Our skilled arborists are trained in the best techniques to trim your trees, removing dead or overgrown branches and shaping them for optimal growth.
So, if you're looking for expert tree trimming and tree removal Geelong, give us a call today.
Your Local Arborist Geelong
When you think of an arborist Geelong, you might envision professionals solely focused on tree removal Geelong. However, at Highline tree care, we go above and beyond to provide a comprehensive range of services to promote tree health, safety, and longevity. We offer:
Tree Pruning: Our skilled arborist Geelong carefully trim and shape trees to improve their overall structure, promote healthy growth, and enhance their appearance. Pruning helps remove dead or diseased branches, reduces the risk of falling limbs, and encourages better airflow and sunlight penetration.
Tree Falling: When a tree needs to be removed entirely, our team can safely and efficiently fell it. We follow industry best practices to ensure the tree is brought down without causing damage to nearby structures or endangering people.
Emergency Tree Work: During storms or other emergencies, trees can become hazardous due to breakage or uprooting. Our arborist Geelong are trained to handle such situations promptly and safely, providing emergency tree work to address immediate risks and restore safety to your property.
Deadwooding: Deadwooding is the process of removing significant dead or dying branches from a tree. This practice is done to improve the tree's health, appearance, and safety.
Weight Reduction Pruning: This method is employed to reduce the weight of heavy branches that may pose a risk of breakage. By carefully removing specific branches or thinning out dense foliage, we can reduce stress on the tree and prevent potential damage during storms or high winds.
Storm Damage: After severe weather events, our arborist Geelong can evaluate the condition of trees, address immediate safety concerns, and develop a plan for repairing or Tree Removal Geelong.
So, whether you belong to the private, public, or commercial sector, we are here to cater to all your tree care needs. When you choose us as your local arborist Geelong, you can rest assured your trees will receive the utmost care and attention.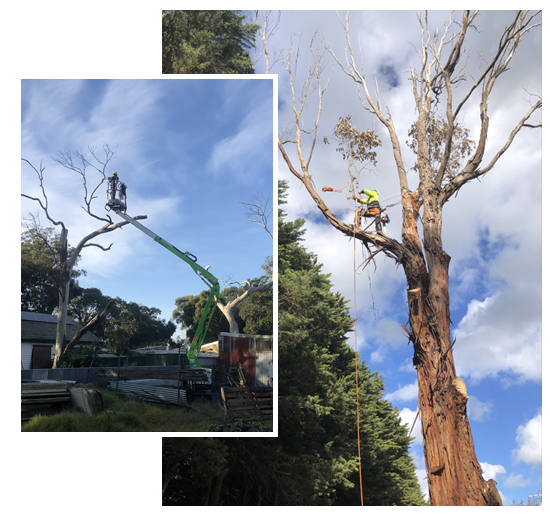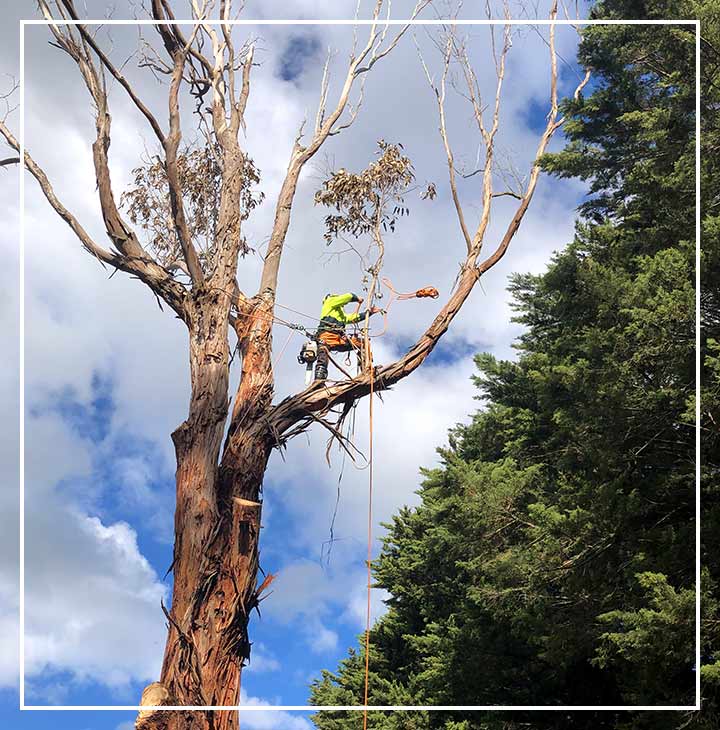 Professional Tree Pruning Geelong
Tree pruning is crucial for the overall well-being of your trees. It promotes healthy growth by removing dead, diseased, or damaged branches. This helps the tree direct its resources to the areas that need them the most, ensuring its vitality.
At Highline Tree Care, we understand the importance of maintaining healthy and beautiful trees and are dedicated to providing the best solutions for your property. With over a decade of experience and a team of skilled arborists, we offer expert tree pruning Geelong.
If you're unsure whether tree pruning in Geelong is necessary for your trees, here are a few reasons to consider it:
Tree Health: By removing dead or diseased branches, you can prevent the spread of infections and promote healthy growth.
Safety: By removing weak or damaged branches, you can reduce the risk of falling branches during storms or high winds, ensuring the safety of your property and anyone nearby.
Aesthetics: By shaping their form and removing overgrown or unsightly branches, you can improve the overall look and visual appeal of your landscape.
Sunlight and Air Circulation: By allowing sunlight and air to penetrate through the tree, you can promote better photosynthesis, reduce moisture buildup, and prevent the development of fungal diseases.
Structural Integrity: By removing crowded or crossing branches, you can enhance their stability and reduce the risk of structural issues in the future.
Contact Highline Tree Care today to schedule a consultation for professional Tree Pruning & Tree Removal Geelong. Our team is ready to assist you in maintaining the health, beauty, and safety of your trees.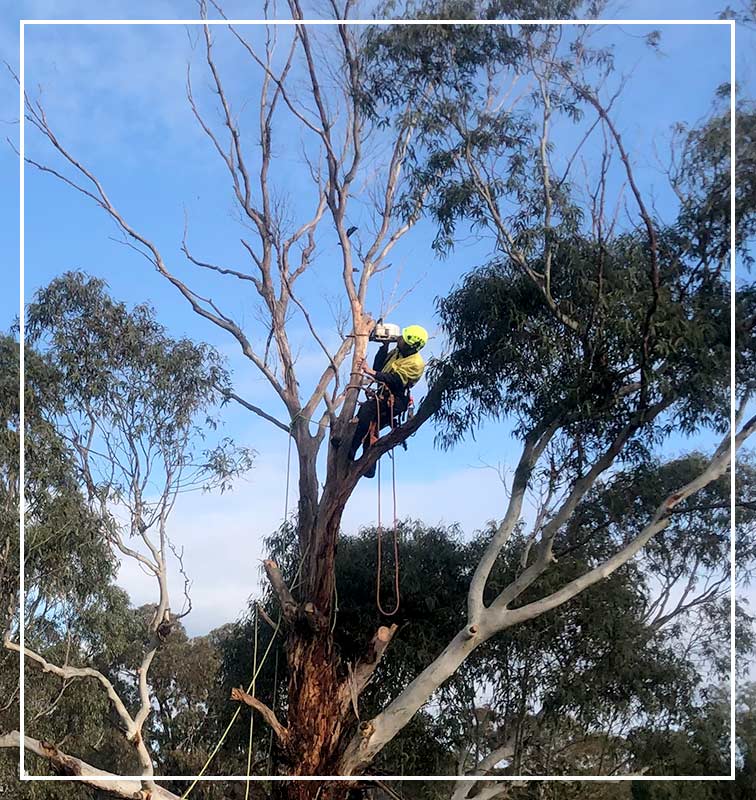 "*" indicates required fields